It's Wishing time again! That is right we are half way through the week so it is time to let the universe know what we are wishing for. It can be big or small, silly or serious. I don't know about you but I spend a lot of time wishing the best for others but until Unknown Mami designated Wednesdays for giving a voice to personal wishes I rarely acknowledged wishes I made for myself. Just click on the Wednesday Wishes button below to join us and let the universe know what you have been wishing for. Now for this would be tailor's wish.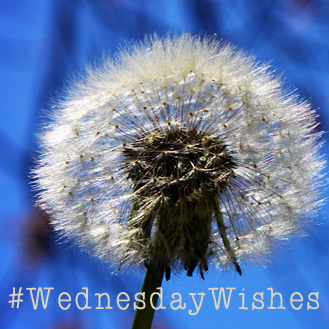 I wish I still had Gertrude!
When I was ten years old I had a full size dress form. I can't remember where it came from but I was so excited to have it that I named it Gertrude. I had sewn my first dress the year before, and found I loved sewing. So Gertrude quickly became my most prized possession. Over the next few years Gertrude made sure every dress, top and suit I made fit perfectly. And I am sure I owe the good grades I received in Junior and High school sewing classes and later in the tailoring classes to Gertrude. She held up with my abuse for eight years before she finally fell apart. Many times over the years I have wished she were still with me. Like now when I am designing a formal dress to wear to my youngest son's wedding next month. It would be so much easier to get a perfect fit if only I had Gertrude.
Here is a sketch of what I hope to make. It has been some time since I did anything this detailed so the design may change a bit by the time I am finished.
Wish me luck, I think I need it!